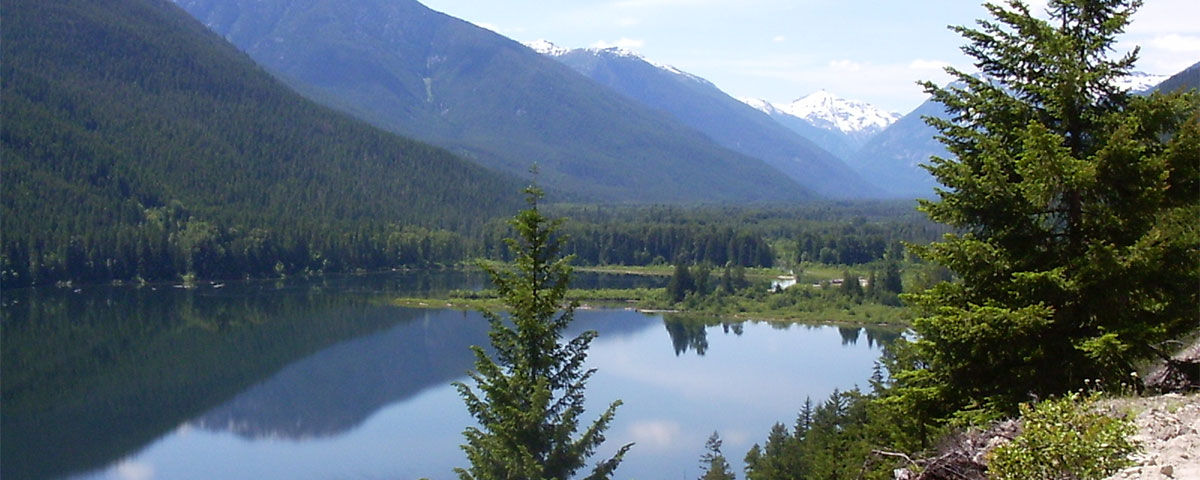 Rivers Edge Cabins, Nahatlatch River, Near Boston Bar, BC
Nestled in the Boston Bar region of British Columbia as you travel Highway 1 through the Fraser Canyon are the Rivers Edge Cabins.
Rustic cabins situated in a perfect setting on the Nahatlatch River with ample recreation available throughout the season. Hiking, fishing, and river rafting in the spring, summer and fall, there is always plenty to do at Rivers Edge Cabins… or just sitting on the porch enjoying the majesty of natures own version of quiet.
From April to the end of October we offer 6 cabins that are available by the day, week, or month. Each of our picturesque cabins has private river frontage and treed lots. Imagine yourself falling asleep to the sound of the river; no traffic, no trains, no phone ringing and no stress.
The cabins are 1 km from the Nahatlatch Provincial Park which features an 11 km long lake system for fishing, canoeing, swimming (In August), and power boating. Upstream of the lakes the Nahatlatch becomes a mild meandering river with excellent wildlife viewing opportunities including: Black Bear, Grizzly, Great Blue Heron, Coyote, Cougar, Beaver, Bald Eagle, and more.
The Cabins are Closed Annually from November 1 to March 31.
Come join the Helme's, and enjoy the peace and tranquility of the Rivers Edge Cabins located on the Nahatlatch River in Beautiful British Columbia.